2 May 2019
Selin's mum sent this video of her practicing before her lesson. Go Selin!
2 May 2019
No laughing here from Kipp and James! Serious music heads on! Here's Kipp's faultless performance of the Pretender the day before his Gcse exam.
2019 COLERIDGE ROCKJAM NOW UP AND RUNNING ON FRIDAYS!
May 2018 GRADES!
A few pupils in for grades at the moment. Congratulations goes to Harrison, Grade 3 and a merit!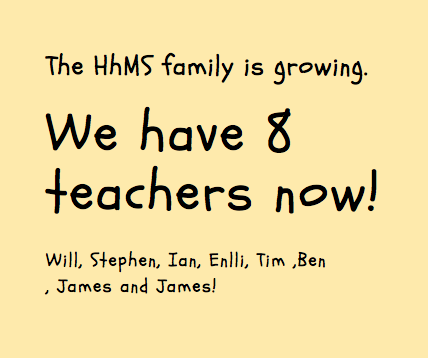 New Poster, Hope You Like It!
May 2018 GRADES!
A few pupils in for grades at the moment. 1st congratulations goes to Ben Mills, Grade 3 and a merit! Well done Ben.
They'll be more workshops like this one from last year! There's also the weekly RockJam every Friday at 6pm at St Mary's School, Rectory Gardens. Hornsey.
Jan 2nd 2018!
There's much to look forward to this year with Hayto Home Music School. We're looking to grow the school considerably and increase the number of workshops and expand them to include performances and more instruments.
Our HhMS team continues to grow but we always make sure anyone who gets involved is of a like mind and shares a genuine enthusiasm and desire to make a real difference to their students musical lives.
And Rockjam kicks off again next Friday the 12th! Always feel free to contact me at james@haytohms.co.uk or ask your HhMS teacher if you are looking for tuition for anyone! Any age.
All the best for the New Year!
James
June 20th 2017
HI guys,
Unlike the normal school setup. In the summer holidays we try and persuade you to keep the private lessons going as much as you can. Having a break for such a long time from your instrument can be a real setback when it comes to restarting in September. We notice a marked difference in the pupils that keep it going compared to those who let it slip.
We know that people are often on holiday so in order to help our cause we have some events running until the end of term and over the summer that can keep the interest and enthusiasm up for our pupils.
Here's details of the Hayto Home Music School Summer Program.
There are essentially 2 things:
The first is a 2 hour weekly music group that anyone with any instrument is welcome to come along to.  Starting this Friday 23rd June!! That's including vocals.
This will take place at on Fridays between 6-8 at mine or at St Mary's School, (please contact me if you'd like to come) starting this Friday 23rd June until 28th July. Then it will continue through the Summer, twice weekly on Monday's and Wednesdays between 11-1 at Kiss The Sky in Crouch End. It's a drop in and it's £25. We also take payment via bank transfer. We'll be approaching a song each time and learning how to play in a band. It will resume at St Mary's once term starts in September. Let me know if you're interested!
The 2nd event is much like the last workshop in March but for three days from 31st July – 2 August again at St Mary's School. Again all instruments are welcome but we'll fix the numbers before hand so it's a pay in advance event. This will be £40 per day or £100 for three days and run from 10.30 a.m. till 4 pm on each day. There will be a performance on the last day (2nd August) at 2.30 pm for parents. Payments will be taken via bank transfer so just let me know by email, via the contact form on the website or by phone if you're interested.
We look forward to hearing from you !
haytohms.co.uk
Want To Book A Lesson Or Get More Information?